It's a dream of every girl to make her hooded eyes look prettier and adorable. Our amazing makeup guide for hooded eyes will help you rock your next party.
In this makeup guide, you'll get to know, what are hooded eyes, makeup tips for hooded eyes, winged eyeliner tips, eyeshadow tips for hooded eyes, and a lot more.
I know it's a bit hard to do makeup on hooded eyelids. But you can master these techniques in no time.
So, read on for not only a complete makeup guide, but for complete information about hooded eyes.
What are Hooded Eyes?
Hooded eyes are attractive and alluring. The eyes with a small flap of excessive skin under eyebrows are known as hooded eyes.
You may be wondering do you have hooded eyes? So, sit in front of a mirror and look straight with wide-open eyes. If your upper eyelids are mostly covered by the skin under your brow bones, then celebrate, you are blessed with hooded eyes.
Celebrities with Hooded Eyes
Want to know which celebrity has hooded eyes the same as you. Isn't it an amazing feeling, when you and any celebrity have something in common?
So, let's check out the list full of stars just like you.
Jennifer Lawrence
Blake Lively
Camilla Belle
Taylor Swift
Emma Stone
Jennifer Lopez
Selena Gomez
Lucy Liu
Samira Wiley
Kate Hudson
You can check our detailed guide on celebrities with hooded eyes and their makeup looks. I'm sure you're gonna love this amazing makeup looks.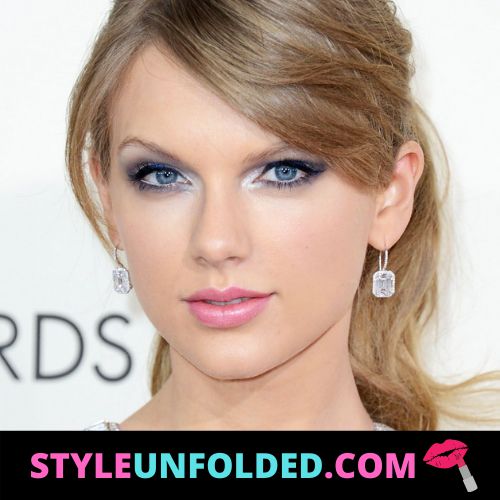 Related: Amazing Guide to Apply Winged Eyeliner on Hooded Eyes
Makeup for Hooded Eyes / Droopy Eyes
I know it's difficult to do desired makeup on hooded eyelids. But our step-by-step guide will help you create a perfect makeup look quite easily.
You just need to focus on the following points while doing makeup.
Make perfect crease
Focus on lid space
Always make uplifted look
Let's check out how you can create a perfect look by focusing on the above points.
1) Start with Primer
Always start with the primer, when you have a droopy upper lid. Because the excess skin under the brows will always interfere with eyeshadow application.
So, there are prior chances that you may end up smudged makeup look. It's better to use primer, it will help you prevent this.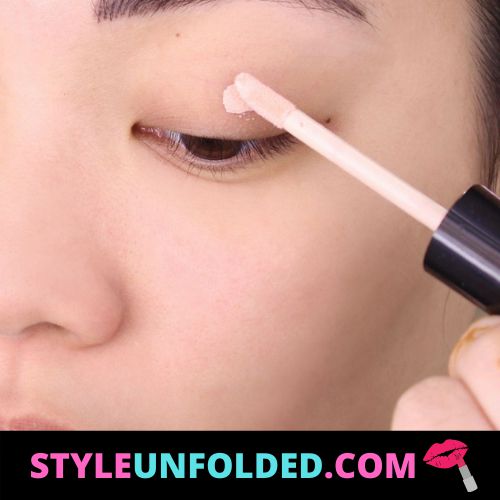 2) Use Light Shades
Go for light shades. Whenever you use light shades on your eyelids with droopy eyes. It makes your eyes prettier.
So, use light shade instead of darker ones. Darker shades make your eyes look dull and tired.
Use light color all over your eyelids. It will help create an illusion. Also, it will create an effect of more lid space, that's what we want.
Note: Don't even think to use sparkly shadows on the base.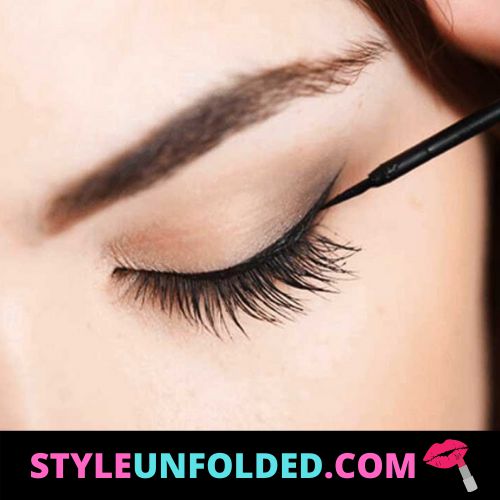 For You: Amazing Guide on How to Apply Eyeshadow for Hooded Eyes
3) Create Crease
I suggest, use a darker shade while defining your crease. Also, always eyeshadow above from the natural crease. Even though there is no visible crease on hooded eyelids.
It will enhance the beauty of your eyes and create an uplifting effect. Lifted eyes look younger and more attractive.
Pro Tip: angled up to your shadow when applying. It creates a lifting effect. Also, leave the space between eyebrow and fake crease to highlight your eyebrows.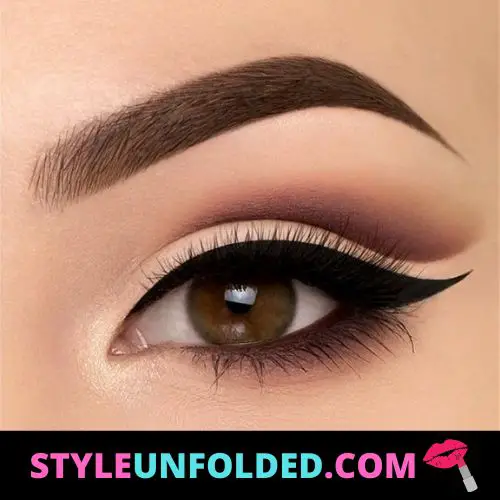 4) Use Shimmer
Now is the time to add shimmer in the center of your eyelid. But make sure you're moving from the lash line to the crease. Also, keep in mind that don't go too high.
This shimmery effect will create an illusion of more eyelid space. This shimmery trick can work for any girl out there.
Check: How to Get Rid of Hooded Eyes: 18 LifeSaver Tips
5) Shades on Inner Corner
Apply light shades on the inner corners of your eyes. Also, you can add shimmer to make your eyes look bigger and brighter.
Make sure to highlight your eyebrows with light colors. A Matte shade may go well. But you can pick the lighter shade of your choice.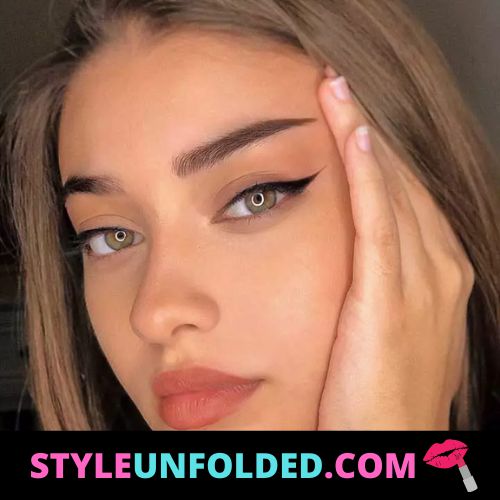 6) Upper Lash Line
Apply water eyeliner to the upper lash line. Always try to make a thick line. Because lining the upper lash line will lift your eye.
Also, it makes your eye look bigger and catchy.
Note: For maximum eye size, don't apply eyeliner to your lower lash line.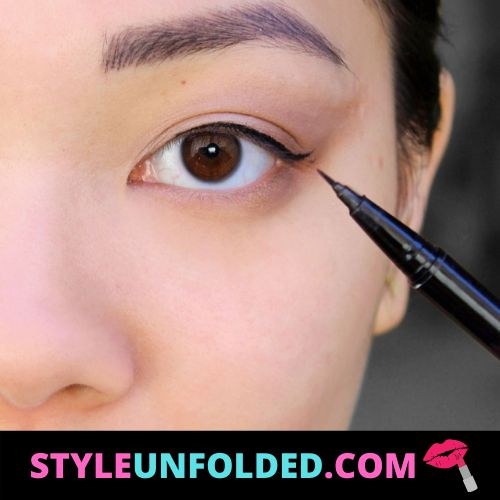 Trending: Top 10 Famous Celebrities with Hooded Eyes
7) Use Liquid Eyeliner
Many makeup lovers like to create a winged look. So, yeah! You can add some liquid eyeliner to the corner of your eyes to make the lifted look.
The key here is to make thin lines and at the right angle. I recommended using waterproof eyeliner for better results.
8) Curl Your Eyelashes
It's one of the main steps. Don't skip it, if you want to look adorable. Curl your lashes to make your eyes look bigger. Because heavy and long lashes normally make hooded eyes look dull and tired.
So, you can use a lash curler to curl your lashes. It will enhance your beauty.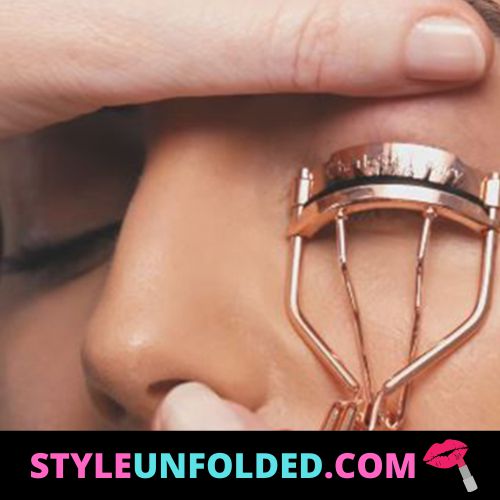 Popular: 10 Quick Hacks: How to Apply Eyeliner for Monolid Eyes
9) Use Mascara
How can you forget mascara? It's the best time to use mascara. It plays a vital role in making your lashes look great.
Also, the plus point of using mascara is, it gives strength and long-lasting hold to your lashes. But don't use excessive mascara, it may ruin your look.
Related: Monolids: 17 Amazing Makeup Tips By Experts
10) Use Concealer
Finally! The last step is to use concealer under your eyes. Now is the time to clean up. Clear the eyeshadow that may have dusted under your eyes mistakenly.
Also, clear your extra crease. It makes your eyes pop out.
Your hunger not ended yet? Okay then, read on to explore eyeshadow and eyeliner tips suggested by makeup artist Tre Dallas.
Winged Eyeliner for Hooded Eyes / Droopy Eyes
Who doesn't want to create the perfect winged eyeliner look? It's the dreamy eye makeup look of every fashion enthusiast. But for a beginner, it takes some tries to find a perfect way to create a winged eyeliner look.
We have lined up some amazing ways suggested by makeup expert Tre Dallas. Go ahead and check out.
Sit in front of a mirror and look straight with wide eyes open.
Beginners, always use pencil eyeliner. It's easy to control.
Draw upward angled line with pencil eyeliner, from the corner of your eyes. The length of the line is depending on how much dramatic feeling you want.
Now is the time to draw another liner right from the end of the angled line. Start from the end and move towards your crease horizontally.
So, yeah! It's time to fill the gap of the wing. Make sure your eyes are still open. After that close your eyes and make a thick line along your lash line with a pencil.
For a bat-wing, pick an angled brush and create C shape arc from your crease to your lash line.
The final step, use liquid eyeliner to make your lines more intense and catchier. Also, it will help make your wings long-lasting.
If you still have confusion, so, you can check our step-by-step guide on how to apply eyeliner to hooded eyes.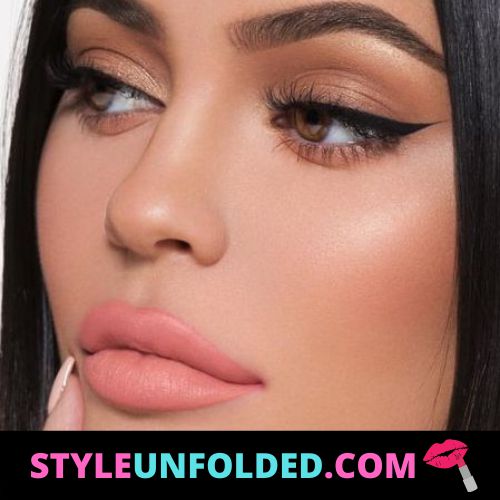 Popular: What are Hooded Eyes? Are you Blessed with Hooded Eyes?
Eyeshadow for Hooded Eyes / Droopy Eyes
We can all agree that it's challenging when it comes to applying eyeshadow to the eyes with excessive skin under the brow bone.
Many people are frustrated about it. But we have a solution to your frustration. Check our expert tips to apply eyeshadow for hooded eyes.
You'll be pro by following our simple tips.
It's the main point, don't overextend your brows. It will make your eyes look droopy or tired.
Always use primer, else your eyeshadow may transfer due to the deep crease of your eyes.
Create a fake crease to enhance the beauty of your eyes.
Blend your eyeshadow upwards from the outer corner of your eyes. It will make an uplifting effect.
Also, avoid darker shaded for eyeshadow. It may ruin your look.
Only highlight your brow bone, keep the highlight at the right place to enhance the look.
Always apply thin eyeliner to your eyes. Because it will make your eyes look bigger and brighter.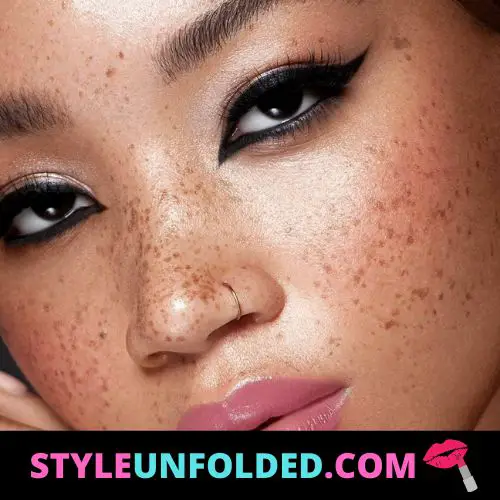 So, yeah! These are the tips that will help you create your desired eye makeup look for hooded eyes. Also, we have a complete tutorial for beginners, how to apply eyeshadow on the hooded eye. You should go and check out. It will make your life easy.
Conclusion
So, we have compiled a complete makeup guide for hooded eyes. Now you can rock your next party like a makeup pro. Always remember, it will take some tries and practice to find perfect ways to create your desired look. So, don't get frustrated at once.
Also, tell us which makeup tips do you like the most or if we're missing put on something. We'll appreciate your feedback. Also, share this helpful guide in your beautiful community with your friends to help them out.