True fashioners know that eye makeup is a key to highlight and enhance your beauty. Every fashion addict who is blessed with monolid eyes faces challenges when applying eyeliner.
Here are some hacks for those who are looking for an answer, how to apply eyeliner for monolid eyes?
If you are the one who blessed with monolid eyes, then applying eyeliner is not difficult. It's just different from the other eye shapes.
Be attentive and take note that you'll be looking like a K-pop idol without any difficulty.
5 Expert Tips to Apply Eyeliner for Monolid Eyes
Eyeliners are not as difficult to apply as eyeshadows and mascaras are. But yeah, it's a bit tricky for monolid eyes. It is possible that everyone can draw a line with eyeliner.
But does everyone know, how to apply eyeliner for monolid eyes?
You can make any style by practicing our tips and tricks. We'll teach you how you can achieve the best eye makeup look that suits you the most.
1) Try Different Eyeliner Formulas
If we talk about different eyeliners so you can divide them into three categories: pencil, gel, and liquid. Before trying, we won't say that which is better for your eyes. Also, it depends on which look do you want to create.
Want your makeup to look more natural, Right? Pencil eyeliners are best to keep it natural and elegant. There are also waterproof formulas that are best for watery eyes.
Also, it can be helpful if you're trying to tightline your upper eyelid or lower eyelid.
For beginners, pencil eyeliners are best because they are easy to remove and easy to control.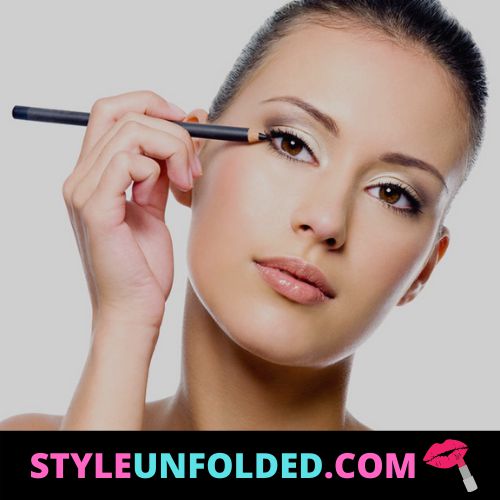 Gel eyeliners are a bit difficult to control for beginners. They are typically solid similar to substances like clay. These eyeliners can be applied by eyeliner brush.
Gel eyeliners are more precise and long-lasting.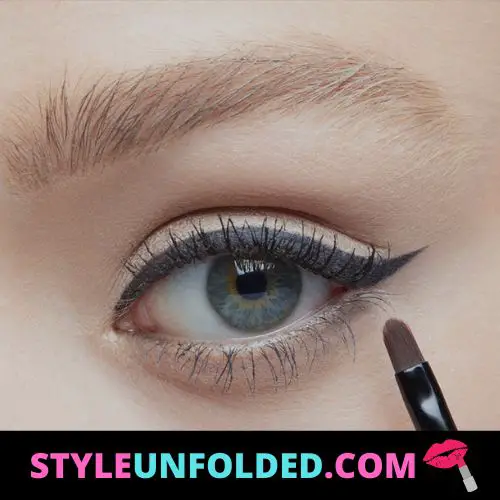 Liquid eyeliners are the hotline right now. You can make cleaner and dramatic lines by using liquid eyeliner. Also, they are available in waterproof and non-waterproof formulas.
You need to be very careful while using liquid eyeliners. Because a slight mistake can be noticed easily.
If you are thinking to use them for tightlining, you may end up in pain.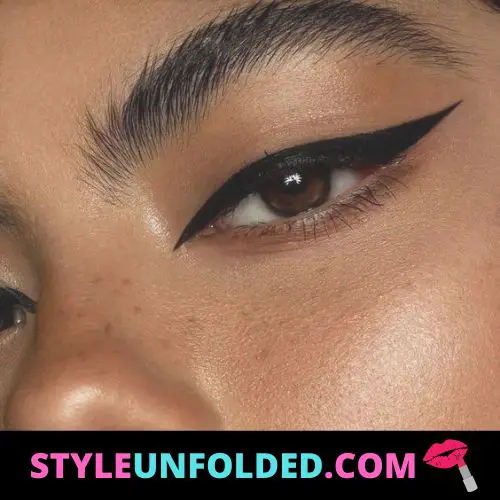 Check Now: 17 Best Makeup Looks for Monolids
2) Draw Thin Lines
When applying eyeliners, always remember that don't cover your jagged line by drawing other lines over it. Fashioners, if you do this, you will end up with scarry eyes.
Always, draw the thinnest possible line. Start your line from your lash and end it at the corner of your eye. Moreover, if you want to create a wing look, then start from the center of your lash and thickening it outwards.
Pro Tip: Do it in small incremental steps. It will help you to perfectly create the style you are looking for.
If you accidentally made any mistake, don't draw more lines to cover it. Just take a cotton bud and remove it.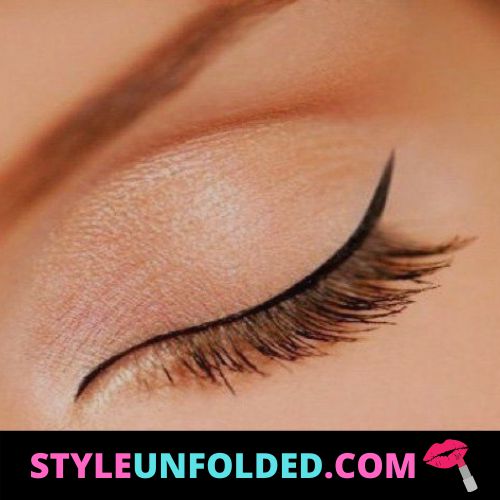 3) Fill the Gaps
Don't leave a gap closer to the eyeball. Almost every beginner does this mistake. Because it's a sensitive area so many fashioners avoid drawing lines close to the eyeball.
Always remember, fill the gaps otherwise it may ruin your look. You need more practice and control to avoid this.
Some people place the mirror at the angle where they can easily apply eyeliner by looking downwards. Many people do this by pulling their eyelids to fill the gaps. But several experts discourage this act of pulling your eyelids, it can cause wrinkles in the long run.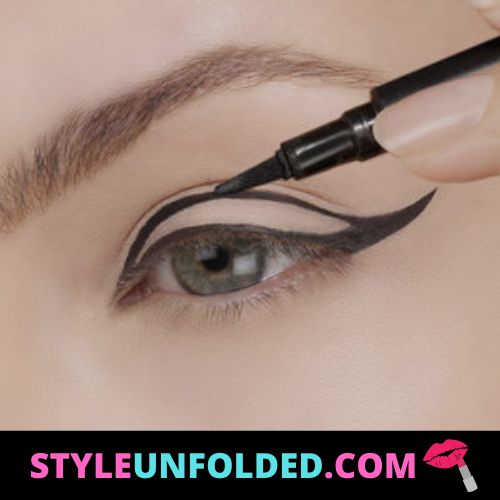 4) Winged Eyeliner Guide
The most desired look when it comes to applying eyeliner. Winged eyeliner adds up extra spark and makes your look gorgeous. Also, a winged eyeliner look is best for downturned eyes shape.
It gives a more energetic look to your eyes. It's a bit tricky to draw a straight line without creating any mess. But don't be afraid our guide will help you.
Use your lower lash line to guide the angle of your wing. Just place a dot where you want the tip of your wing and then draw a line.
You can use sticky tape to make your line clean and smooth. Also, name cards, ruler, and handle of the spoon can be helpful.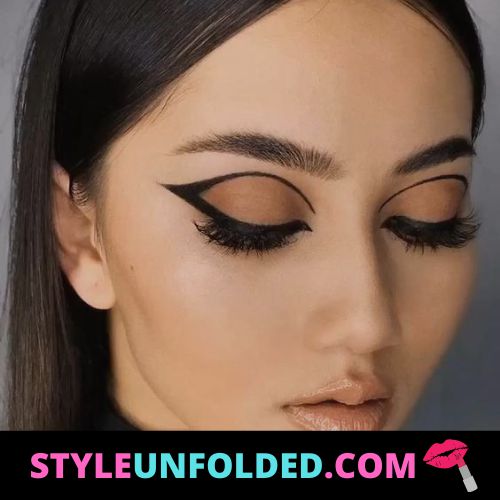 5) Wing Length Experiment
Most of the time whenever you trying to make winged eyeliner look. A certain image will pop up in your mind that it should be a dramatic, cat-eye look, etc.
But it's not the case, you should try something different with the length of your wing. Maybe for some people, smaller wings look better and for others maybe the long length of the wing looks better.
5 Best Eyeliner Styles for Monolid eyes
These eyes do not have any folds or creases. This feature makes monolids different from the other eye shapes. Yeah, it's a bit difficult for newbies with monolid eyes to apply eyeliner.
But don't worry, we have the best eyeliner styles for you. Which are easy to make. Also, these styles will make your monolid eyes more attractive and catchier.
1) Half Moon Eyeliner Look
This is the simplest and easiest style that anyone can apply. There are no chances to go wrong with it. You need to make a thin line closer to the top of your eyelashes.
Start the line from your teardrop and make it through the end corner of your eyes. This eyeliner look has no tail. Also, it's very simple and elegant. I know it will be your go-to look for daily routine.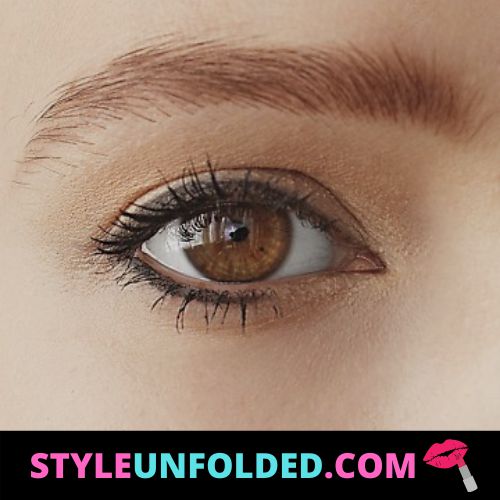 2) Cat Eye Look
This style will make your eyes bigger and more intense. Make a thin line all along your eyelashes, just like a half-moon shape. Remember, don't make a curve. Just keep it straight and smooth.
Another thing to remember that there should be space between the line and the root of your eyelashes.
After this, draw a line with your eyes open. This line should start from the corner of your line and should meet the line you drew before. After joining both lines, just fill the space with eyeliner.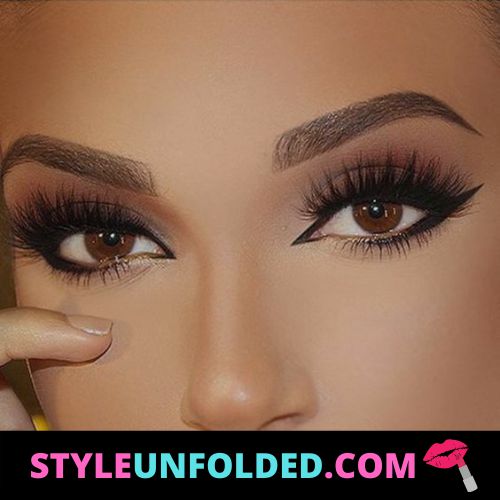 3) Floating Eyeliner Look
You can say one of the most challenging and innovative styles that you can make with eyeliner. Make a curved line above the crease of your eye and try to simulate an almond shape.
Pro Tip: it's a tricky one, for the perfect line draw it with your eyes open.
Make sure you are using waterproof eyeliner. Also, use good quality primer on your eyelid for a long-lasting look.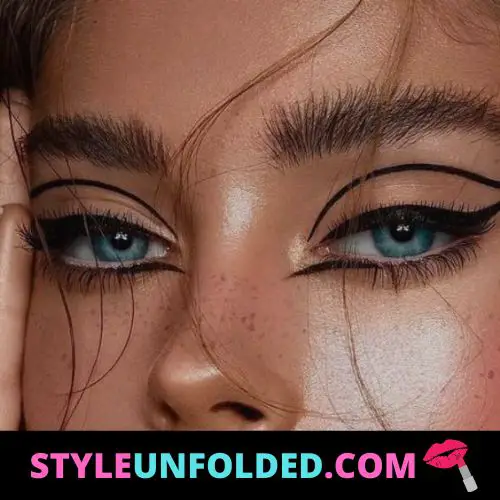 4) Black & White Eyeliner
A useful and easy trick for all makeup lovers. For monolid eyes, it fits like a cap-on bottle. To make this style, you just need to apply white eyeliner on the waterline.
After this, apply black eyeliner right on the inside of the upper lid. Just like a half-moon eyeliner. White eyeliner will make your eyeball look bigger and black eyeliner will make your eyes look longer.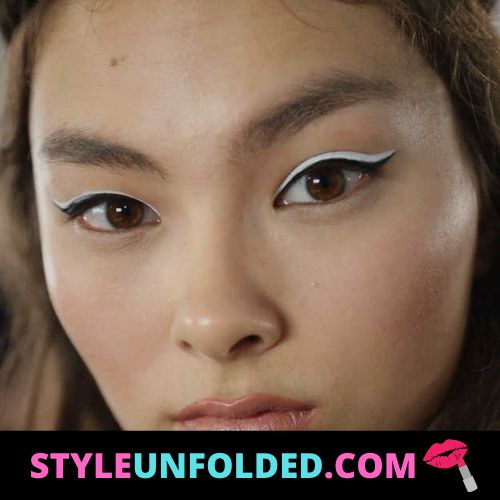 5) Soft Eyeliner Look
For this look, you need to use a pencil liner to keep it soft and elegant. First of all, prepare your pencil eyeliner and make sure the tip of the pencil is fresh.
When your pencil is ready, make an outline on the upper lash and one-third of the lower lash. Make sure you are following the eye's curve and get closer to your lash line.
Once you make it to the end of your line, then thicken the line by going backward. Yuppie! Your soft eyeliner look is ready.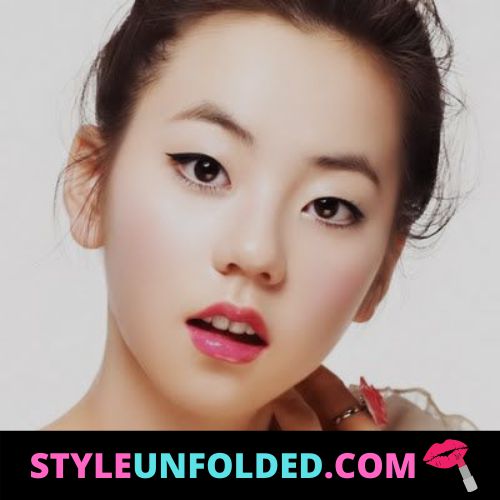 Conclusion
So yeah, now you can say that you know how to apply eyeliner for monolid eyes. But it's true that the more you practice, the more you will be able to do it perfectly.
Always keep in mind that patience and practice are the keys. Don't rush things, just do it patiently. If you find this article interesting and helpful then share it with other makeup lovers.
Also tell us, which eye makeup look do you like the most? You can also check the best makeup looks for monolids.