So, eager to know everything about monolids, Right? Monolids are also known as epicanthic fold. It is a type of eyelids in which no visible eyelid crease separating the lid into two parts.
First of all, keep in mind that you can wear any makeup style of your choice with any eyelid shape. No matter if you have a monolid, double eyelid, or hooded eyelid.
Have you ever tried your favorite eye makeup tutorial and it didn't go well with your eyes? Now you don't need to worry much about it. We are going to discuss different eye makeup styles that will make your eyes with monolids look better than ever.
5 Types of Monolids
Monolids are a facial feature that typically of East Asian people. But it doesn't mean that monolids are only associated with East Asians, people belong to any other race may also have a monolid.
Have you ever heard about the different types of monolids? Some people are unaware of their exact eye shape. So, Let's get check out which type of monolids do you have?
1) Puffy Monolids
Due to excess fat on the eyelids, monolids look puffy. Also, due to puffiness, the eyes look half-closed. For makeup artists, it is very hard to shade a crease, just because of puffy monolids.
But you can give a mysterious look to your puffy monolids with experience and practice. Several celebrities have puffy monolids such as Hyoni Kang (Model), Sandra Oh (Actress), Sandy Lam (Pop Singer).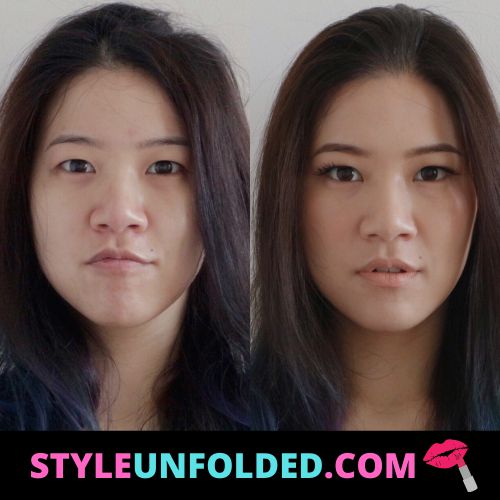 2) Sunken Monolids
Sunken monolid is a type that has no crease at all. Also, there is no puffiness on the eyelid as well. It clearly shows the shape of the eyeball instead.
People with sunken monolids don't need to have small and squinty eyes. Some people may have big eyes, but just missing that visible crease. Celebrity with sunken monolids: Ming Xi (Model).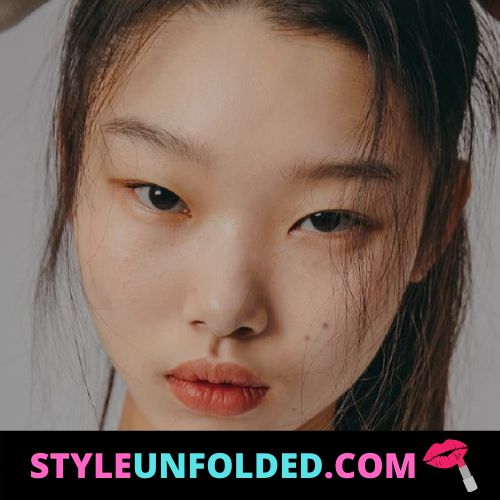 3) Hooded Monolids
This type of monolids has hidden creases. But it can not be visible when you look straight due to excess skin. However, you still need to keep in mind that monolids when you applying makeup.
Hooded monolids are similar to the demi monolids. They both have creases, but there is such a small difference between both of them. Hooded monolids just pulled sown due to the thickness of the lid and demi monolid is not visible due to the absence of muscle.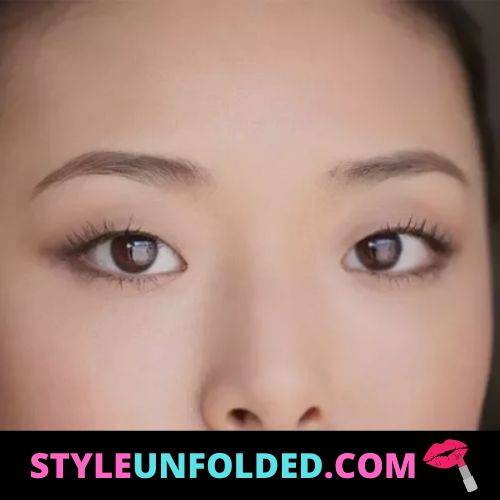 4) Flat Monolids
This type of monolids is different from sunken and puffy monolids. It is simply flat and more versatile than the other. Because it allows you to create a fake crease as per your desire.
So, yeah! You can make any style of your choice with flat monolids.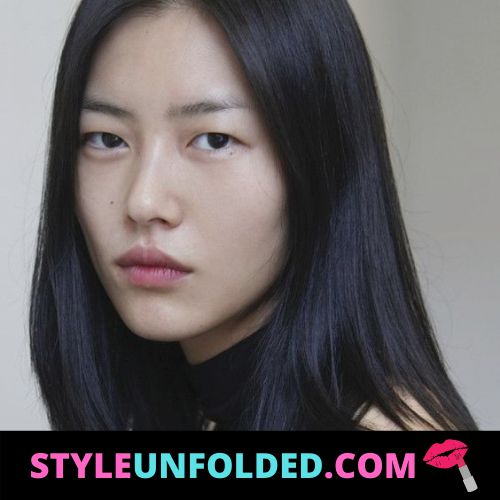 5) Partial or Demi Monolids
This type of monolids is much more similar to double eyelids. But partial monolids are less muscular to pull the crease into the double lid. Makeup artists enjoy playing with partial monolids. Because it gives them plenty of scopes to be creative and yet stylish to make eye makeup.
Some of the makeup artists love to make it look like non-monolids and some give it a look of monolids. Celebrities with partial monolids: Devon Aoki (Model), Tao Okamoto (Model), Kim Yu Na (Skater).
So, now you got to know about monolids and the different types of monolids. We'll more than happy to know which type of monolids you are blessed with?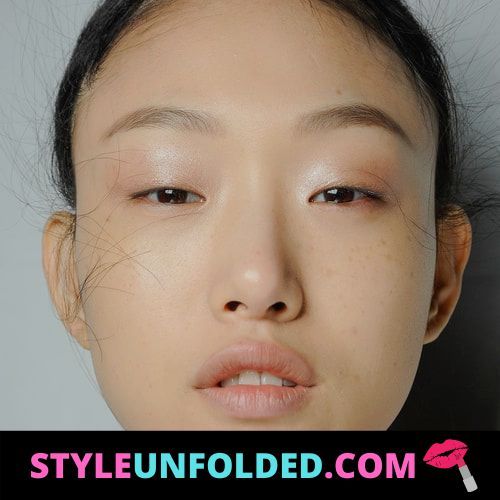 Trending: 10 Hacks: How to Apply Eyeliner for Monolid Eyes
How to Get a Monolid
So, after knowing which type of monolids you have, we have a twist for you. You can easily go from a monolid to a double lid. Okay! Let's find out How?
In the morning right after you wake up is the best time to create a monolid. Close your eyes and start pinching your eyelids with forefingers or thumbs.
After that gently pull your eyelid away from your face. Always remember that don't pull forcefully, it can hurt you.
You will notice the eyelids are right on the top of your eyelashes, just after open your eyes.
Also, remember that blink as little as possible. Because monolid will disappear by blinking movement. So, blink less and keep your eyes open for a longer period.
So yeah! Now you can easily get a monolid by the above-mentioned steps.
12 Impressive Makeup Looks for Monolids By Makeup Artists
It's a bit tricky to make a cut crease or feline flick on monolids. If you're also struggling in finding the best looks for monolids then just check out the tips ahead.
Our best eye makeup tips and tricks for monolids suggested by experts will open up a new world of style for you.
Makeup artists love to play with monolids to create amazing makeup looks. So, let's check the best makeup looks for monolids designed by the makeup artist Yumi Lee and Grace Ahn, and more.
1) Dramatic Eye
Give it a more depth look by gradient your eyeshadow. After that apply eyeliner to enhance the shape. Also, keep in mind that extend your eyeliner past your inner corner.
Remember, don't exaggerate the eyeliner, it can completely change the whole look of an eye. Just gracefully extend your eyeliner to create the length of the eyes.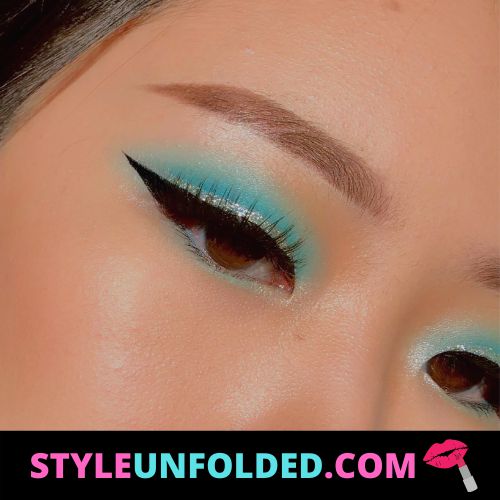 2) Rainbow Lids
To make rainbow lids just pick out your favorite trio of colors and apply them to your lids. You will not a better chance than this one to try untouched colors on your palette. Always try something new for innovation.
As Grace Ahn says, every eye has a different shape. But for good results just follow this simple rule to apply the boldest color of the eyeshadow near to the lash line and blend upwards. Just take any color halfway up the lids between lashes and eyebrows to start with.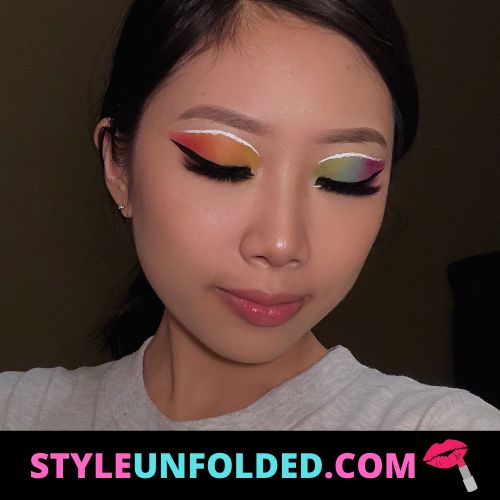 3) Cat Eye
A cat-eye look is one of the best looks for monolids. If you are struggling to make a perfect crease or feline flick then take a deep breath and try a cat-eye look. Also, it's easier to make a cat-eye look.
Expert Tip: you can layer different liners for longevity.
To create a cat-eye look: start from more than halfway from the inner eye corner, then flick outward just closer to the end of your eyebrow. For a better look just keep your eyes open and feel relaxed.
Makeup Artist Vo says I like to have a mirror in front of me while making a cat-eye look. So, I can look straight.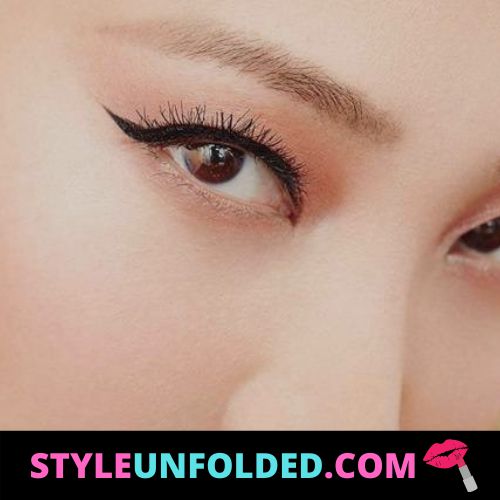 4) Layer Color Vertically
If you are blessed with monolids, just try smokey eye the most popular look. Just blend 3 – 4 colors to achieve this look. The one thing to remember always to apply color vertically not horizontally.
Tip by Makeup Artist Vo: first apply the lightest color of your palette all over your eye. Secondly, add the middle shade to the center of your eye, and lastly, apply the darkest shade near to the lash line.
Don't forget to blend the edges, otherwise, it will look like color blocks on your eyelid.
5) Smudge-y Reds
Especially for this look, you should get resourceful with your colors. You can use your lipstick and a small fluffy eyeshadow brush to make a halo effect on the monolid.
Lipstick will help to give it a look of cream eyeshadow and after that, a quick set with some powder blush makes it more stable.
Tip by Grace Ahn: Apply color blended in the inner corner and on the outer corner just elongated and leave the middle area bare. It will create a well-emphasized shape.
I guarantee you that you are gonna love this look.
6) Gloss Look
For monolids, a glossy look is a great style to try. It's good because without crease you can avoid a sticky mess. So, you can say "No crease, No sticky mess".
When applying gloss, also avoid the lash line. Just focus on the lid space. It will help you to avoid any stickiness when you blink. Also, on a glossy monolid, the light catches very well.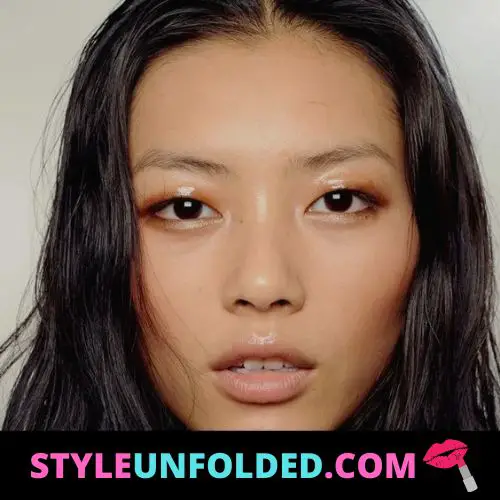 7) Silver Swipe
If you are a person that loves to try the different color combinations on your eyes then silver swipe is the best look for you. Make sure to use the smudge-proof eyeshadow base, before starting makeup.
It may help you to avoid creasing on your eyes. Now apply 2 – 3 colors from your color palette. Make a shadow from your lid up to your eyebrows.
Look like you're using a big paintbrush to paint your eyes, and getting messy. But make sure not too messy.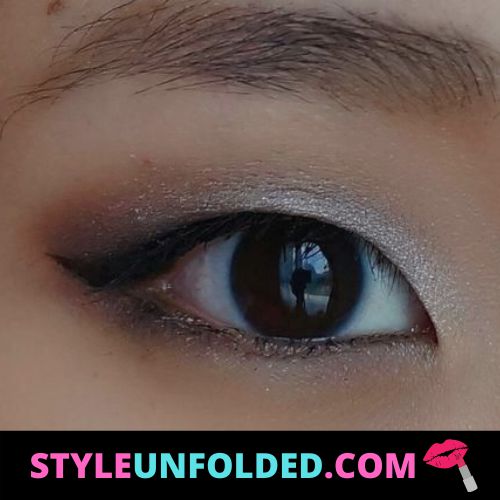 8) Ombre Effect
Do you want to look more stylish than ever? Alright, try the ombre effect on your eyes without hesitation. I guarantee you; it will enhance your look with monolids. Also, it is easy to create that look.
First of all, use dark color near to the lid, and while moving upward just use a lighter tone of that color. Make sure to use dark eyeliner on the lash line. It will make your eye makeup more prominent.
Also, keep in mind that blend the lighter color outward and upward. Don't ever try to blend it inward. It may ruin your makeup look. To make it more seamless just dust the eye brush all over the eyes gently.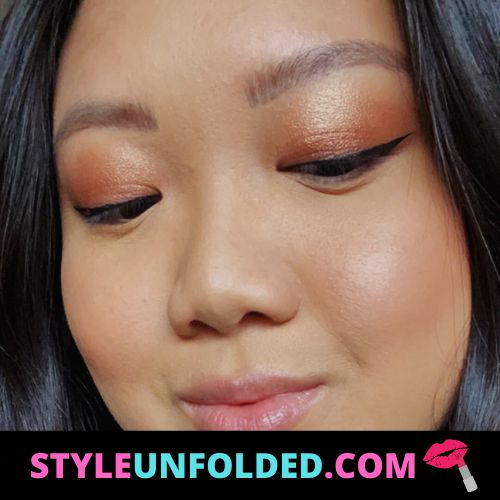 9) Heavy Curl
Commonly the shape of lashes is pushed downward just because of monolids. You can make your monolids more attractive and beautiful by heavily curling your lashes.
Make sure to apply multiple coats of curling mascara to hold the curls of your lashes. Remember too much coating or mascara can make your lashes filthy.
I'm sure you don't want to look like a raccoon, do you?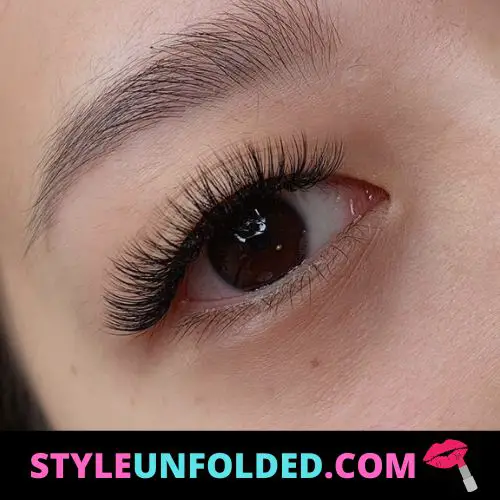 10) Single Bright Look
Just use single bright and bold color all over your upper and bottom eyelids. The more you will keep it simple, the more it will look better.
Simply close your eyes and apply single color all over your upper lid, according to the shape of your eye. After that just make the bottom lid with the same hue.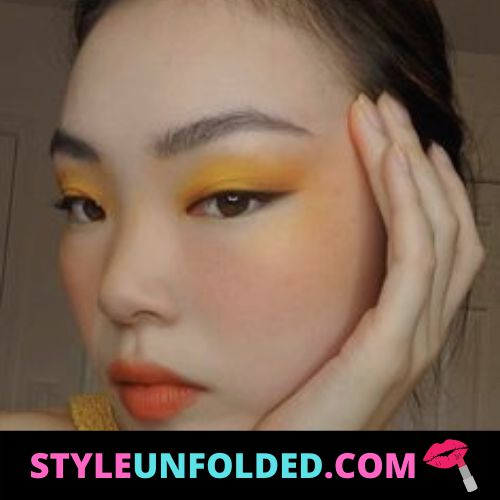 11) Shadow Bottom Lid
Every girl wants her monolid eyes to look bigger and better, do you? No worries, simply apply the little shadow on the bottom lid. It will make your eyes look bigger.
Also keep in mind that use intense shade on the upper lid and the softer shade on the bottom lid, close to the lash line.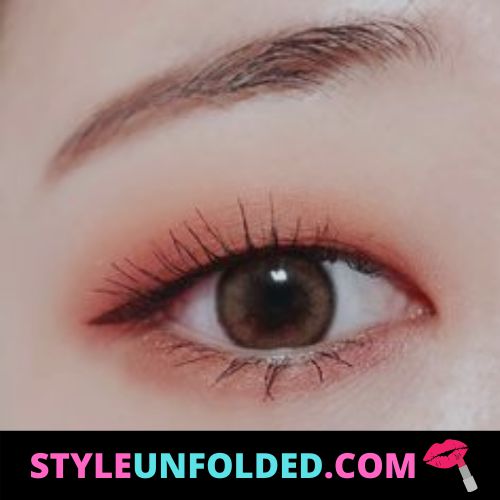 12) Winged Liner Look
If you are looking for a daily monolids makeup look then nothing better than a winged liner look. It can be created quickly and easily without going wrong.
Just remember the useful trick suggested by the makeup artist, draw the thin line following the lash line. Make sure to end it at the outer corner of the eye. Make a slightly thick wing at the end.
The uplifted shape of your wing will enhance the look. It will make your eyes look bigger.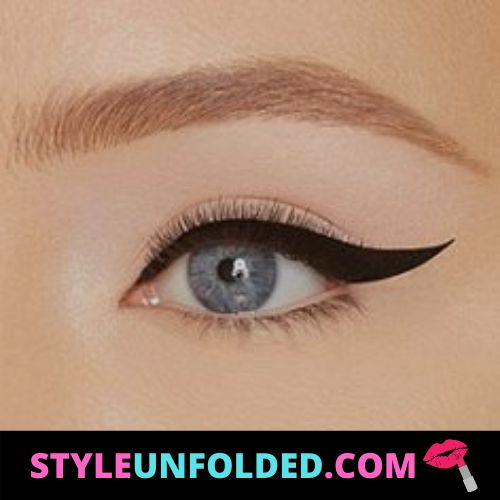 Conclusion
So Yeah, now you know that the monolids are the type of eyes without visible crease. But there is nothing wrong with this type of eyes. You should feel blessed by having monolids.
I'm sure that after reading this article you will comfortably create an eye makeup of your choice. If anyone of your friend or loved one struggling to find the perfect makeup for monolids then you can share these expert tips with them.
Also, share which one is your favorite look for monolids? We'll be more than happy to know that.