I know almond eyes are attractive. But with perfect makeup, you can enhance your natural beauty. You can use the special power of makeup to glorify your unique features like your eye shape.
Almond-shaped eyes can pull your overall appearance with some dramatic looks such as winged eyeliner look, cat-eye look, cut crease look, and few others.
In this beginners' guide, you will get to know some amazing makeup tips for almond eyes. The right makeup techniques according to your eye shape can make your eyes look bigger and alluring.
Go ahead to check out game changer makeup secrets shared by makeup artists for almond eyes. These tips are gonna change your life.
14 Best Makeup Tips for Almond Eyes
Makeup has the power to highlight your unique features. Always, try to create a look that suits you the most. So yeah, we have come up with expert tips to enhance the beauty of your almond eyes.
Just follow our simple makeup tips and rock the next event with your friends. You'll be pro in no time, you just need a little practice.
So, let's head towards the makeup tips for almond eyes.
1) Choose Best Eyeliner Color
To define your almond-shaped eyes, use black eyeliner on your upper lid and a lighter color on the lower waterline. It's a simple trick that can enhance the beauty of your eyes. Also, it will accentuate the color of your eyes.
The light color on the bottom waterline will make your eyes look bigger. It's the best technique for small eyes.
As a makeup expert says, if I use black eyeliner on the upper lid, then I will go for a Turkish coffee color on the bottom waterline and lash line.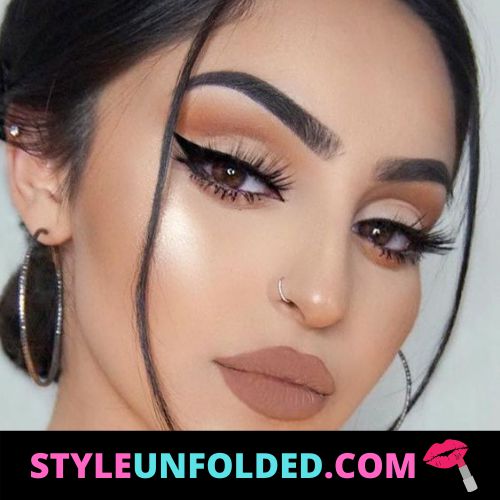 2) Highlight Inner Corners
It's old, but a golden technique to magnify the beauty of your almond-shaped eyes. Makeup artist Savannah St. Jean recommends, highlight the inner corner of your eye to make it look brighter and wider.
Also, you can simply use a highlighter with your fingertips or a makeup brush on a shimmer shadow. You will be amazed by the results of this technique.
Related: Step-by-Step Eyeliner Guide for Almond Eyes
3) Tightlining
You can make your beautiful almond eyes look awake and wide by tightlining. Use shadow or liner of your choice for tightlining the upper lash line. It will enhance the overall appearance of your eyes.
If you have small eyes then this technique is best for you to make your eyes look bigger. You can choose eyeliner of any color. I would suggest inky black with nude pigment on the bottom waterline. It will make your eye look uplifted.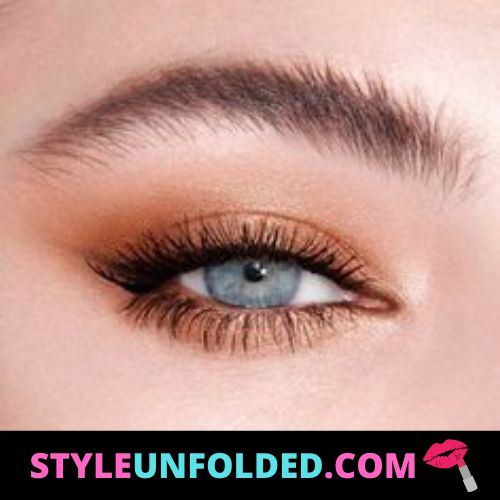 4) Use Bold Liner
As Makeup artist Joey Maalouf says, sometimes darker eyeliner shades can make your eyes look smaller. So, you should try nude liner to give an eye-opening effect. Also, you can use brighter shades such as Nectar or Jumbo Color slide by Glossier.
These shades can make your eyes catchy. Also, these shades are useful in grabbing attention. To add more spark to the look, you can simply add a small wing. If you can create a cut crease look, then apply a matching shadow or the same liner to create a perfect look.
Check: Amazing Guide on How to Apply Eyeshadow for Hooded Eyes
5) Use Eyeshadow
Apply eyeshadow on your lower lash line to emphasize your almond eye shape. You just need to add eyeshadow to the lower lash line. And on the outer corners of your eyes, apply with more exaggeration.
6) Cat Eye Look
Every gal out there wants to create a cat-eye look for almond eye shape. It's a dream look for many makeup lovers. You can create a cat-eye look by using "Pencil Eyeliner", "Liquid Eyeliner", or "Gel Eyeliner". You check our complete step-by-step tutorial on the cat-eye look for almond eyes.
As makeup artist Kelli J. Bartlett says "It's easy to achieve cat-eye look with almond eyes". I would recommend, jet-black shade or eyeliner to add some spark to your look.
Popular: Amazing Guide on How to Apply Eyeshadow for Hooded Eyes
7) Smokey Eye Look
You can create a perfect smokey eye look like no one can, by following our tips. Simply open your eyes properly without extra effort. Apply eyeliner on your lower eyelid. Start from the center of the eyelid and move towards the outer corner of your eyes.
This will define your smokey eye look for almond-shaped eyes the best way. It will create the effect of bigger and brighter eyes. As we all know, bigger eyes attract more.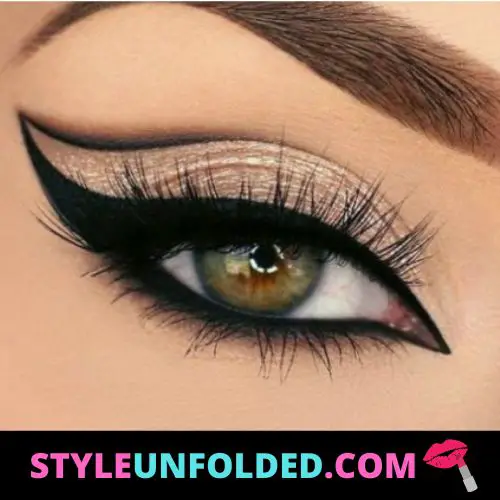 8) Floating Eyeliner Look
A floating eyeliner look is the best to glorify your beauty. For almond eyes, it's a perfect look to rock the party. You just need to angled liner brush and outline your crease towards the bottom of your brow bone. Remember one thing, try to use darker shades.
Start a line from the inner corner of your eye and move towards the tail of your brow. Use the same shade and draw winged liner from the outer corner of your eye. Now, fill the space between both lines.
Now, trace your outline with any bold color of your choice to raise the intensity of your look. Play as bold as you can. In the end, clean the jagged edges with a cotton swab or use concealer to enhance the sharpness.
Trending: Top 10 Famous Celebrities with Hooded Eyes
9) Halo Eye Look
This look is trending in young makeup lovers all over the world. There is a reason behind this. Halo eye look is very easy to create. Anyone can create this look perfectly without any stress.
Just apply darker shades on the inner and outer corners of your eyelid. After that, use lighter and brighter shades in the center to fill the space. Believe me, this technique will add more depth and intensity instantly.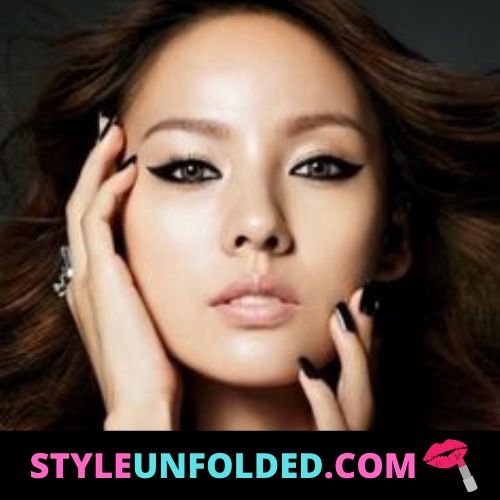 10) Cut Crease for Almond Eyes
You can't leave this technique. Because cut crease is a look to make everyone fall in love with your eyes. There are numerous ways to do a cut crease. But we have compiled some easy methods to create a perfect cut crease for almond eyes.
Just remember the main thing, apply color a little at a time and don't over blend. Always sharpen the edges with a concealer. It will help to define the sharp line of shadow above the fold of the eyelid.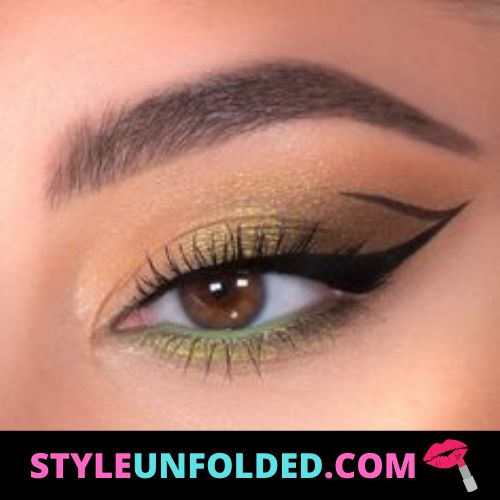 11) Eyeliner Marker
This is the best way to make your almond eyes look bold and alluring. An eyeliner marker is a pigment liquid liner with a thicker sponge tip instead of a thin brush. Best for a geometric look to highlight the beauty of almond eyes.
Just start from the inner corner of your eyes and move gently towards the outer edge of your brow. The key is to keep your liner fine from the inner corner.
After that, use pencil eyeliner to fill in the top and bottom of the inside corner. Leave the rest of the bottom lash line and water line nude.
Just For You: Monolids: 17 Amazing Makeup Tips By Experts
12) Use Perfect Brushes
Brushes play a vital while applying makeup. A good quality brush can help you create a perfect blend. Also, it helps in applying eyeliner in an amazing winged swoop. So yeah, always choose the right brushes for your makeup.
13) Curl Your Lashes
A useful tip for "mega-doe eyes" is to curl your lashes before applying mascara. Make sure you are not going too hard while curling your lashes. Gently clamp down those flutters. After that, just hold a bit for a few seconds to keep them lifted.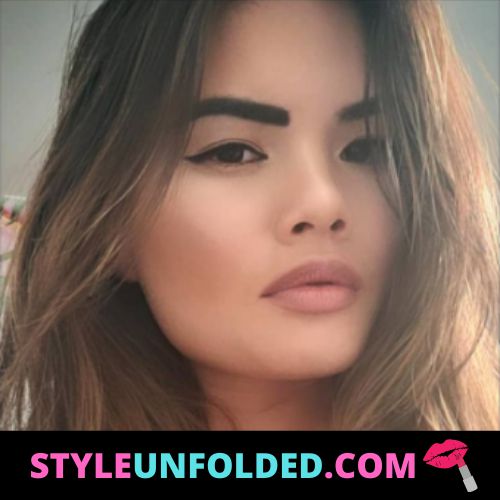 14) Apply Mascara
Every eye makeup look is incomplete without a coat of mascara. First, start applying primer on one end, it's better to use black color. Then, apply mascara to your lashes. Keep in mind that don't put an excessive coat of mascara on your lashes. It can make your eyes look tired or droopy.
Conclusion
So hopefully, you got to know some amazing makeup tips for an almond eye. By following these expert makeup tips, you will be pro in no time. But the main thing is to understand your eye shape.
Bookmark these makeup tips to rock the next party. Also, share with your friends, who are blessed with almond eyes. You can also check out the makeup guide for hooded eyes and monolids.