Almond-shaped eyes are alluring and attractive. But you can make your almond eyes catchy and mesmerizing by applying perfect makeup.
In this makeup guide for almond-shaped eyes, you'll learn how to apply eyeshadow, eyeliner to almond eye shape. These expert tips will enhance your beauty.
You can try elongating, bold, and classic makeup with your almond eyes. Any type of makeup works well with this type of eye shape.
So, are you ready to explore the new world of makeup? Read on to rock your next party.
Best Makeup Tips for Almond Shaped Eyes
Makeup has a special power to enhance your natural beauty. It's not a big deal to apply makeup on almond-shaped eyes. But remember, it's a bit tricky.
Calm down! By following our step-by-step makeup guide, you'll be pro in no time.
First of all, clean and prime your eyelids to apply your desired makeup to your almond-shaped eyes.
If you want a minimalist or simple look then use lighter shades that match your skin tone.
Choose any of the pencil, liquid, pen, or gel eyeliner that you can apply perfectly.
To make your eyes bigger and stand out create a winged eyeliner look by applying eyeliner at the outer corner of your eyes.
For a funky or dramatic look, you can apply brighter or shimmery shades of eyeliner.
To make your eyes more prominent, use black kajal.
After applying eyeliner and kajal, just need to apply mascara to give your lashes a thick and fresh look.
To make your eyes look elegant and attractive at the same time, use matte shades with reflecting glitters.
For night events, create a bold look by applying thick eyeliner.
For daytime, apply thinner strokes of black eyeliner.
Especially for almond-shaped eye, cat-eye look and winged eyeliner look are perfect to try.
If your hunger for makeup isn't fed enough. So, you can check more makeup tips for almond eyes.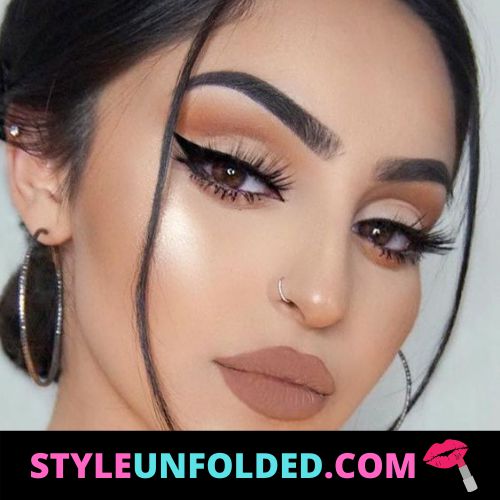 Related: A Complete Makeup Guide for Hooded Eyes
Best Eyeliner Tips for Almond Shaped Eyes
Almond-shaped eyes are amazing. The perfect eyeliner tips are required to make your almond eyes look stunning. Because a bad eyeliner can ruin your look. On the other hand, a perfect eyeliner can make your eyes stand out.
So, take a look at our expert eyeliner tips for almond-shaped eyes.
To make your almond eyes attractive and alluring, the best tip is to follow the contour of your eyelids from end to end. Also, use a black liner, it will work for you.
Always apply eyeliner according to your eye size. For smaller eyes, just apply thinner liner and for bigger eyes, you need to apply a little thicker eyeliner.
Almond-shaped eyes are ideal for the winged eyeliner look. You just need to flick a bit at the outer corner of your eyes for a perfect wing. It will enhance the size and beauty of your eyes.
For nighttime events, apply thicker eyeliner depending upon the size of your almond eyes. Because in night times, you can go bold and brighter with your eyeliner.
In the daytime, you can use thin eyeliner to make your eyes look beautiful and elegant. Also, thin eyeliner can be used for daily work or interview looks.
Tip to apply perfect eyeliner according to the shape and size of your almond eyes, just follow the lash line while applying eyeliner.
Best eyeliner tip to make your almond eyes pop, just line your waterline and don't apply eyeliner on your bottom eyelid.
Even though black is the first choice of many girls. But you can apply white eyeliner to the inner corner of your eyes to make them stand out.
To make your eyes look bigger and wider a little smudge will do it all for you. Just trace the bottom lash line of your eyes and smudge it towards the outer corners.
You don't need to apply eyeliner to make your eyes look beautiful every time. Sometimes a nude color will do everything for you.
Dropped eyeliner trick will amaze you with the result. Just line your upper lid with eyeliner and apply liner to the half of your lower lid from the outer corner to inwards. Believe me, the result will be stunning.
Also, if you want to learn more eyeliner tips and tricks then you can check our complete step-by-step eyeliner guide for almond eyes.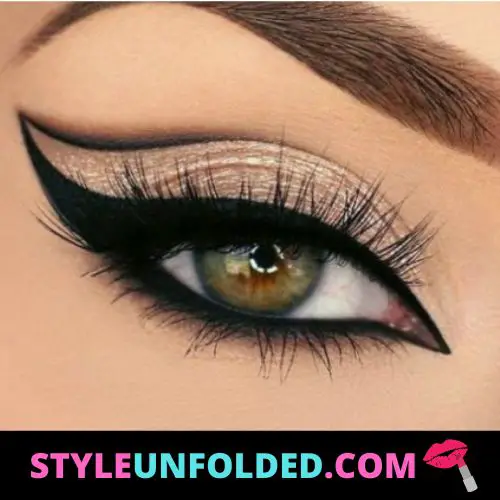 Popular: Amazing Guide to Apply Winged Eyeliner on Hooded Eyes
Eyeshadow Tips for Almond Shaped Eyes
The best eyeshadow tip to enhance the beauty of almond-shaped eyes is to wing it out at the outer corners of your eyes. It will make your eyes look bigger and wider.
Makeup artist Bryan Cantor suggests, just trying the windshield technique to apply perfect crease color. After you have applied crease color then use deeper color in the outer crease and blend it up and away from your eyes.
Check our guide on how to apply eyeshadow to almond eyes to amaze your friends and loved ones with your amazing look at the next event.
Trending: A Quick Guide on How to Apply Eyeshadow to Almond Eyes
Are Almond Shaped Eyes Attractive?
Almond-shaped eyes are attractive and alluring. Girls with almond eye shapes can create any desired makeup look with ease. This eye shape is the favorite of most makeup artists because there are plenty of makeup variations you can do with the almond eyes. The winged eyeliner looks, cat-eye look, and smokey eyeshadow look are perfect for almond eyes.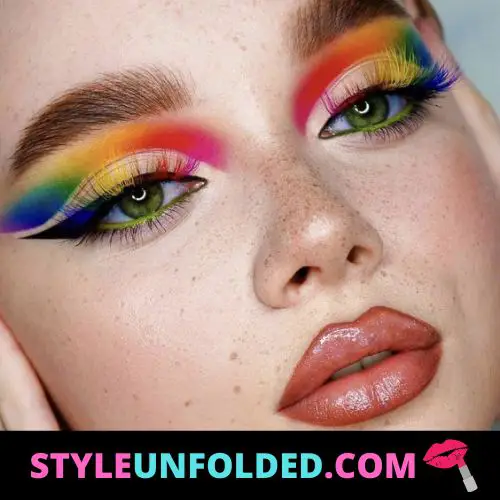 Check: Amazing Guide to Apply Winged Eyeliner on Hooded Eyes
Celebrities with Almond Eyes
It's an overwhelming feeling when you know that you have almond eyes just like your favorite celebrity. Many fashioners and makeup enthusiasts are looking for celebrities with almond eyes. So, they can try their makeup style to rock the parties. Let's check out which celebrities have almond eyes.
Angelina Jolie, Katherine Heigl, Beyonce Knowles, Leighton Meister, Olivia Wilde, Eva Longoria, Emma Watson, Christy Turlington, Mila Kunis, Kate Winslet, Kim Kardashian, Rihanna, Jessica Alba, Scarlet Johanson, Penelope Cruz, Zoe Saldana, Gwen Stefani, Minka Kelly.
Conclusion
Every girl needs to master the eyeshadow technique to magnify the beauty of almond-shaped eyes. Hopefully, you liked our makeup guide for almond eye shape. You can create your desired makeup look with a little practice. So, don't lose hope and just follow our tips to stun the world with your beauty.